Getting a car door jamb protector or door sill guard is one of the best ways that you can protect your car from dog scratches. Unless your dog wears little shoes, there is a good chance his nails will come in contact with your door sill's paint while he's getting into your vehicle.
Many of the quick tips to help you find the best door jamb protector also applies to finding the best door sill protector when you have pets. The following is an overview of some of the best door jamb protectors to help protect your door sill from your furry friends and their claws!
SLiPLO's Universal 3D Door Sill Protector
SLiPLO's Universal 3D Door Sill Protectors can effectively shield your door sill from everything, from high-heeled shoes to your pooch's paws.
This door sill protector is made with thick, slip-resistant, paint protection film by XPEL, a top leader and innovator in the paint protection industry.
Not only is it incredibly durable, but its 3M adhesive will not peel off when you wash your vehicle or fall off due to normal wear and tear.
Anyone, with any level of experience, can install SLiPLO's Universal 3D Door Sill Protector DIY Kit with easy to understand installation instructions available online.
You simply have to cut the size that you need from the paint protection film roll and adhere it to your vehicle's door sill in a well-lit area with its adhesive backing. This could even be a nice project for a pleasant afternoon or even your lunch break since it is so fast and easy.
This door sill protector can fit any make or model vehicle. Actually, it can be installed on many things including RVs, four-wheelers, and even steps going up to your pool!
You can also adjust how much of your door sill you want to be protected based on how much you cut from the roll. Since it is flexible, it will conform to the contours of any vehicle.
Best of all is that this product is affordable for everyone. This is a great deal considering it is an XPEL product and the adhesive backing is made by 3M.
AutoGood Door Sill Plate Protectors
Like SLiPLO's Universal 3D Door Sill Protector, AutoGood's Door Sill Protector is affordable and durable.
This option is especially visually appealing with its carbon fiber appearance and can hide any existing paint blemishes while preventing future ones.
It can withstand all of the elements, will never rust, and it does not fade or sustain any damage from ultraviolet light from the sun.
If you are trying to choose the best door sill protector for your Honda or Toyota car, this is not the option for you. Since you can not cut this option to fit your needs, it can only be installed on vehicles of the correct size.
On trucks and SUVs, its fit is pretty much universal. Of course, measure your truck or SUV door sill to make sure it will fit before purchasing it.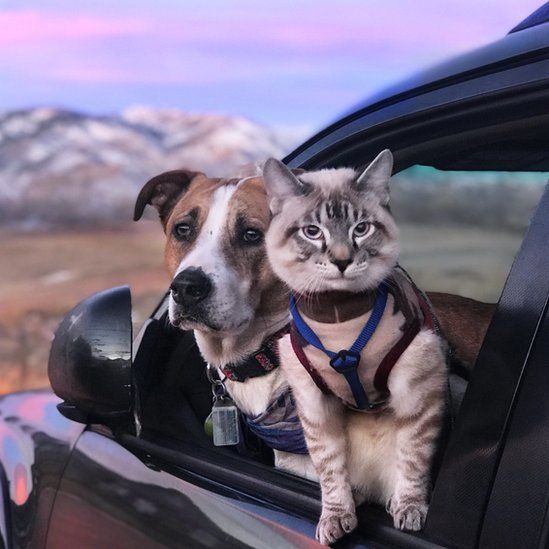 Since no cutting is involved, this door sill protector is even simpler to install than SLiPLO's already easy to install door sill protector.
Because this product is one-size-fits-all, you will not be able to choose how much of your door sill is covered, but you can place it exactly where you would like.
One review did note that AutoGood's door sill protector looked amazing on their truck, having great eye appeal, but did not cover the entire space, allowing their door sill to still get scratched in the areas that were not protected.
When trying to prevent animal scratches, it is best to choose a door sill protector with the most coverage, but this option is still a fine choice with its other qualities.
Auto Ventshade Step Shield Black Door Sill Protector
This option is slightly more expensive than the other two options we have already discussed but is still a door sill protector to consider if you have pets that like to go for a ride with you.
Auto Ventshade Stepshield Black Door Sill Protector is easy to install, requires no hardware, and does not take a lot of time.
What makes this door sill protector stand out from the other options is that it is made out of very durable acrylonitrile butadiene styrene thermoplastic, also known as ABS plastic.
This plastic is regularly used to create car trim, vehicle bumpers bars, and other car components. In fact, the Citroën Méharis, a lightweight vehicle that was produced between 1968 and 1983 and was made almost entirely out of this material because of its great durability.
Although this material may give superior strength, it makes this door sill protector very rigid and not able to conform to your vehicle's frame perfectly. Before purchasing, make sure that this door sill protector is compatible with the make and model of your vehicle.
Alternatives and Other Considerations
There are door sill protectors available that are made specifically for almost every make and model of vehicle. Because these door sill protectors are specialized, they are generally pricier and much more difficult to install, sometimes requiring hardware.
The upside is that these are usually of high quality and have a good appearance.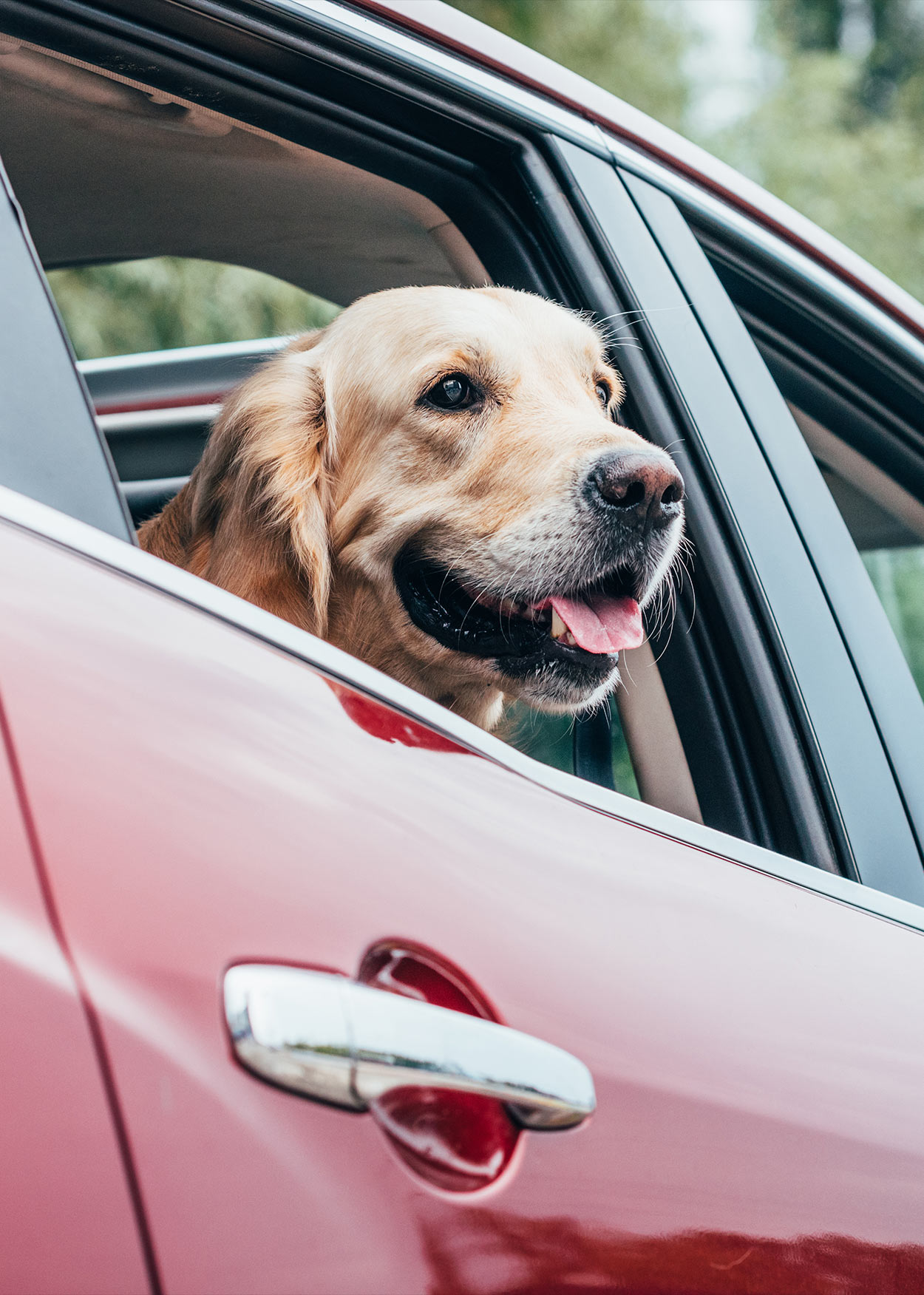 As well as door sill protectors, you can also look into other products meant to protect your vehicle from your pet's claws. Some of these products include the dog car hammock, interior car door protectors, and seat belt harnesses. You could also consider getting nail caps for your pet to prevent damage that way. For dogs, they typically do not mind but some cats are much more averse to nail caps at first.
Our Choice for the Best Door Sill Protector if You Have Pets
Because of its durability, reputability, and customizability, SLiPLO's Universal 3D Door Sill Protector DIY kit would be our pick for the best door sill protector if you are worried about damage to your door sill's paint from your beloved pet.
Best of all, SLiPLO's product is inexpensive, attractive, and comes with a warranty. 
For more info on the features, benefits, and pricing of

 

door sill protectors, click here, alternatively, use our interactive map to find an

 

authorized installer near you. If you enjoyed this article, check out our blog.