SLIPLO ULTRA Universal Bumper Scrape Guard, Car Bumper Protector with Pre-Attached 3M Adhesive, Skid Protection for Front Bumper, Carbon Fiber, Lip, Spoiler, or Splitter of any Car DIY Kit
---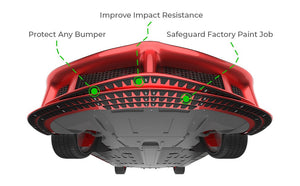 We've Got You Covered
Drive with confidence knowing that your car is protected with SLiPLO. Prevent bumper damage that result from steep driveway and parking curb scrapes by adding a cushioning layer to resist impact.
Benefits
✅  Universal Front Bumper Skid Guards
✅ Protects Against Scratches, Scuffs, and Damage
✅ Quick and Easy Installation (No Tools Needed)
✅ Fits Most Standard Cars, Trucks, and SUVs
✅ Provides Up to 40% Better Gliding Protection
✅ Includes Double-Sided 3M Adhesive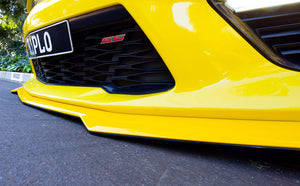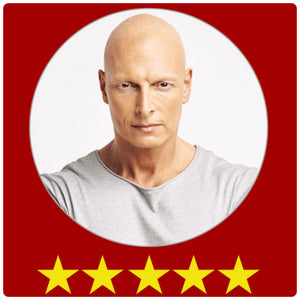 Joe Gatt Loves His SLiPLO
"It's given me my peace of mind back, It's allowed me to enjoy driving my car more. It's a game changer."
Mustang Shelby GT350 R Scrape Video
Joseph Gatt is an English actor, model, voice artist and most important of all a die hard car enthusiast. 
Protect Your Car in Less Then an Hour
✅ Universal modular design fits virtually any car bumper.
✅ No drilling or hardware required allowing for quick & easy installation.
✅ Made from the same high quality resilient, Polyurethane material used by snow plows.
✅ Includes 3M super strength double sided adhesive with the same bond rating as strong as a rivet.
✅ Can safely be removed without damage to your factory paint job.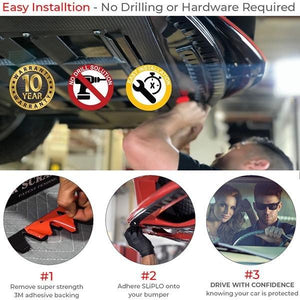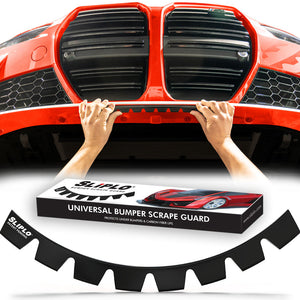 Step by Step Installation Instructions by Justin Pate from The Wrap Institute
---
Latest Blog Posts
---
  When looking for a first vehicle for someone else or for yourself, there are a couple things to consider. Although it is possible to learn to drive with any...
Electromagnetic pulses are a natural phenomenon that occur from both coronal mass ejections and lightning strikes. Electromagnetic pulses, also known as EMPs, are bursts of electromagnetic energy that are capable...
Catalytic converters are an essential component of your exhaust system that changes highly toxic gasses emitted by your engine into less toxic gasses by promoting redox reactions. One of the...