When looking for a first vehicle for someone else or for yourself, there are a couple things to consider. Although it is possible to learn to drive with any vehicle, it is easier if the vehicle isn't too large and difficult to handle. Smaller vehicles are also easier to park. For most people, it's also a good idea to keep an eye on cost efficiency and shoot for a vehicle that has good MPG and low maintenance cost. Similar to how you may look for the best cars for short senior drivers, depending on the height of the new driver you are going to want to pay attention to if they will have a clear view of the road and environment around them while driving the prospective car.
Without much direction it can be difficult to find such a vehicle that has good safety ratings, appropriate size, and cost efficiency. The following are 6 great vehicles that you can find for under $10,000 that will make for an amazing first car for you or your loved one:
1)
2017 Hyundai Accent
The first vehicle on this list is the 2017 Hyundai Accent. Available as both a subcompact sedan or a 5-door hatchback, this vehicle is both easy to drive and provides 137 horsepower with its 4-cylinder engine.
Luckily, this reliable vehicle is not going to break the bank at the gas pump. For the 4-door sedan version you can expect 27 miles per gallon when in stop and go traffic and 37 miles per gallon on the highway. Upgrading to the larger 5-door hatchback does not cause a substantial impact to fuel efficiency. With the hatchback version of the 2017 Hyundai Accent, you will get 26 mpg in the city and 36 mpg on the highway.
2)
2015 Honda Fit
A little bit older than the Hyundai Accent on this list, the 2015 Honda Fit still has a lot to offer. Like the Hyundai Accent, this vehicle is safe and has adequate power with 130 horsepower. Being two years older may mean that you will have to spend a little extra time looking for one without too many miles on it, but it has other valuable features that will make it worth it.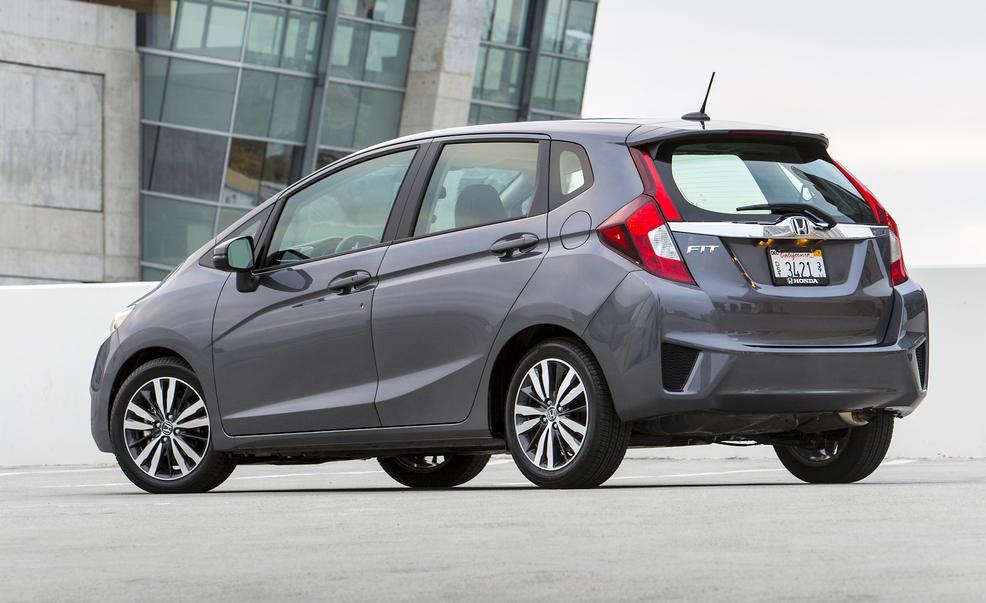 For example, this vehicle is easy to park, has a sunroof / moonroof, and Bluetooth compatibility. Additionally, this vehicle is equipped with a back up camera which is very useful for first time drivers to prevent scrapes on the rear bumper, though you may want to still consider a SLiPLO ULTRA Universal Bumper Scrape Guard DIY Kit. Finally, this vehicle has a combined fuel efficiency of 35 mpg, getting 32 miles per gallon in the city and 38 miles per gallon on the freeway.
3)
2014 Toyota Camry
Like the 2015 Honda Fit, the next vehicle on this list is a little bit older. The 2014 Toyota Camry may not be the most flashy, but it gets the job done. As evidenced by the fact that the Toyota Camry has been one of the best-selling vehicles every year since 2002, this vehicle is a great candidate for many everyday drivers. This four-door sedan is reliable, fuel efficient, quiet, and easy to drive. All things that are attractive to buyers looking for a first ever car.
Depending on the particular model, you can expect anywhere between 173 and 268 hp from the 2014 Toyota Camry, with the 2014 Toyota Camry XLE V6 having the most horsepower. Despite the impressive power of the Toyota Camry this vehicle is not a gas guzzler, being nearly as fuel efficient as the 2017 Hyundai Accent hatchback.
4)
2018 Nissan Sentra
The 2018 Nissan Sentra is a newer four-door sedan that is spacious, comfortable with its dual zone climate control, has good fuel efficiency, and great outward visibility. These are all great features for a first-time driver and their passengers. With 1.6 L 4-cylinder engine and 1.8 L 4-cylinder engine options, you can expect between 124 hp and 188 hp, with a fuel efficiency of 29 mpg in the city and 37 mpg when on long straight roads when there is no stop and go traffic eating up fuel.
If you can not find a 2018 Nissan Sentra for under $10,000, the 2015 Nissan Sentra is also a decent car for first time drivers. Automatic emergency braking is a very important feature of the Nissan Sentra, helping to keep the driver and passengers of the vehicle safe, even when it is a new driver driving. The 2015 Nissan Sentra does not come with a rearview camera without an upgrade. The 2018 Nissan Sentra comes with it standard, and it can be invaluable to new drivers.
5)
2012 Toyota Prius
If the new driver is particularly interested in environmental well being and feels that society should move towards more eco-friendly vehicles, a hybrid car may be the perfect option for them. You will not be able to get one of the top 5 luxury hybrid cars with the best mpg for 2022 with only $10,000 though. In fact, you won't even be able to get the most recent Toyota Prius. To get one for $10,000 or less, you are going to have to look for a 2012 or earlier Toyota Prius.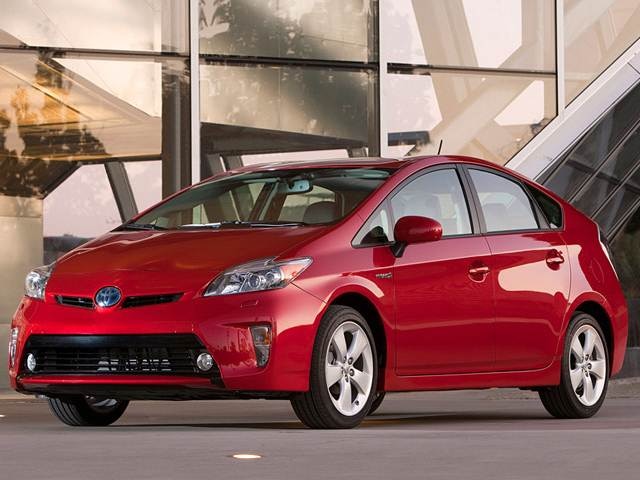 The 2012 Toyota Prius is a 5-door hatchback that is not only more ecofriendly than a conventional car, but also is reliable and safe, having safety and reliability ratings higher than other compact cars of that time period. Additionally, since it is a hybrid vehicle, fuel efficiency is great, boasting 51 miles per gallon while driving around the city and 48 miles per gallon when driving on the expressway.
6)
2013 Subaru Outback
If the new driver needs a larger vehicle, a 2013 Subaru Outback might be a great choice. This station wagon crossover has nearly the same amount of passenger space and cargo space as SUVs of a similar size but has substantially better fuel efficiency at 24 mpg in the city and 30 mpg on the highway.
You can choose between a 2.5 L 4-cylinder or a 3.6 L 6-cylinder when purchasing a 2013 Subaru Outback, making them up for just about any job the new driver can throw at it. Not only that, but it also has all wheel drive making it better for use in areas with poor weather conditions and slippery roads. Lastly, it has many features that are attractive to new drivers such as automatic emergency braking, forward collision warnings, and lane-departure warnings. 
If you love your car, you'll love Sliplo. For information on the features, benefits, and pricing of skid plates, click here, alternatively, use our interactive map to find an authorized installer near you. If you enjoyed this article, check out our blog.