4 Best Cars for Short Senior Drivers
When purchasing a vehicle, it is wise to consider the specific needs of the driver and their lifestyle. For example, which vehicles are the best classic cars for tall drivers is going to be different from the best vehicles for those aspiring to get into racing. For short, older drivers, there are quite a few features that can make driving a safer and more pleasant experience. Things to consider before purchase include if getting in and out of the vehicle will be practical, the safety features of the vehicle, and if display screens and controls are user friendly. The following are 4 great cars for senior drivers who are on the shorter side:
1)
2022 Honda Odyssey
If your days are more geared towards toting around your grandchildren to soccer games and school functions than towards exotic driving experiences and super cars, the 2022 Honda Odyssey may be for you. This minivan is fantastic, having great accessibility with wide doors and lower floors. These lower floors allow you to get into and out of this vehicle without having to balance on the step.
The 2022 Honda Odyssey's spacious and comfortable seats makes this vehicle a great daily driver for anyone, including short older drivers. With great sight lines even the shortest of drivers can see over the dashboard without a problem. For around $32,000, this vehicle has good power and handling, and great safety ratings. The fuel economy of this minivan is 19 mpg in the city and 28 mpg on the highway, and the built-in blind spot information system can help alert you to cars in the way when you want to change lanes. Finally, this vehicle has easy to use touch screen displays and controls.
2)
2022 Lexus RX 350
The 2022 Lexus RX 350 provides luxury, comfort, and safety all in one vehicle. On top of all of the typical hidden features found in every car, this vehicle boasts parking assistance, a back up monitor, pre-collision system, and 40 cubic feet of cargo space. Of particular importance is the emergency assist button and collision notification system, allowing you to summon help whenever you need it most. Also useful is the active cornering assist that is provided by the 2022 Lexus RX 350. This system avoids oversteering by applying the brake to the wheels that need it most, helping to keep you within the lane you want to be in.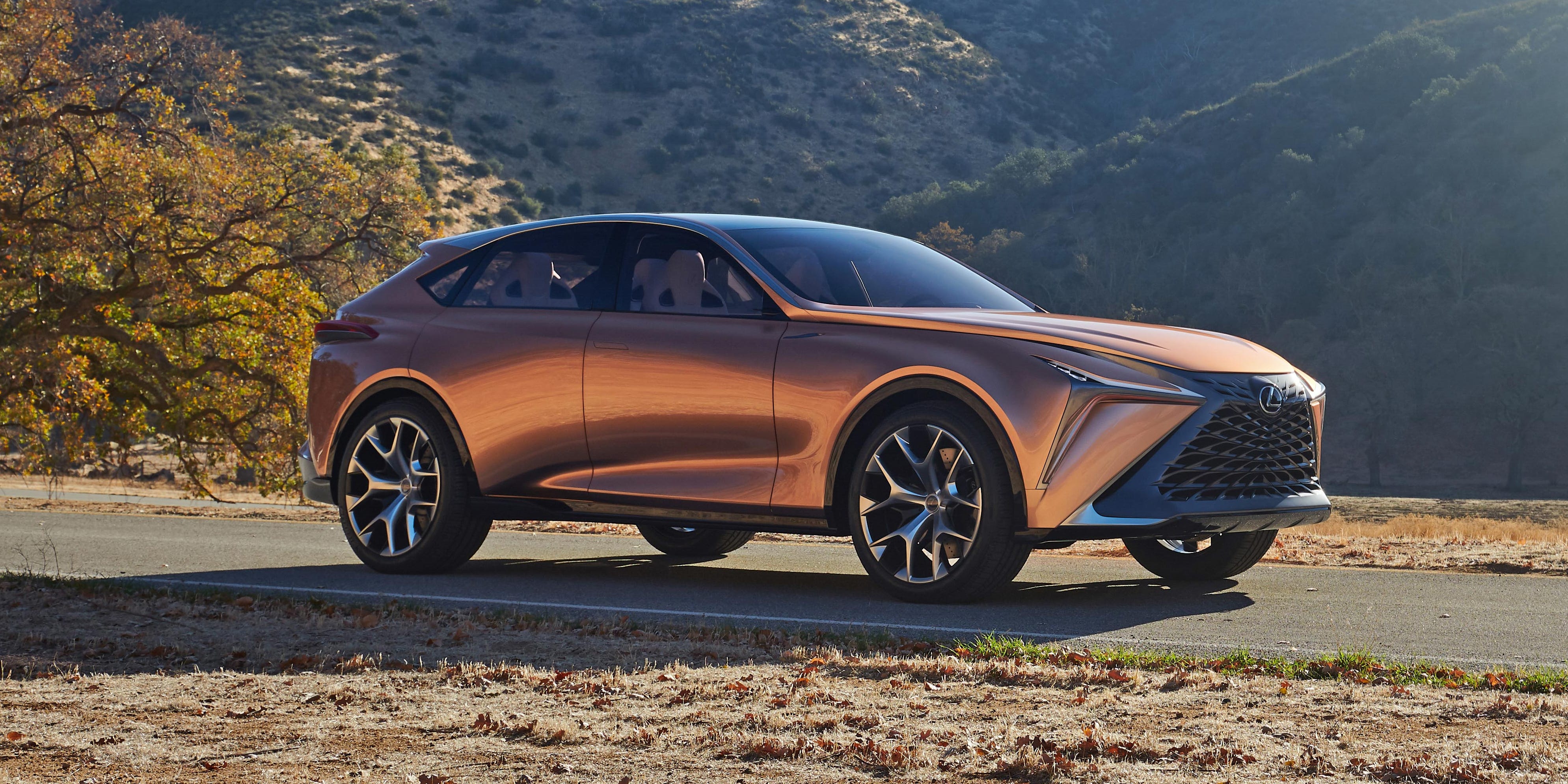 Not only are you able to see fine in this vehicle while still reaching the accelerator and brakes even if you are not tall, but this vehicle's driver seat slides automatically making it easier than ever to enter and exit the 2022 Lexus RX 350. Another convenient feature is that both the center and rear rows of seats have power folding and reclining so you can lay the seats down and out of the way without a fuss.
 Being equipped with all of these safety and comfort features does not mean this vehicle is lacking in power. Its 3.5-liter V6 engine along with its electric motors and electronically controlled CVT (also known as continuously variable transmission) hybrid system pushes the Lexus RX 350's already impressive 295 hp up to 308 hp! For a little over $45,000, this vehicle also has pretty good fuel efficiency with 20 mpg for stop and go traffic and 27 mpg for highway driving. When you include the power given by the electric motors, the fuel economy gets even better, with a combined mpg of 30 in the city and 29 on the highway according to the EPA's estimates.
3)
2019 Subaru Outback 2.5i Limited
Another vehicle to consider for senior drivers that are a bit short is the 2019 Subaru Outback 2.5i Limited. This all-wheel drive vehicle with its towing capacity of 2,700 lbs. is up for any job in any climate. This is a great option for those who are still very active or live in a cold climate where icy or snowy driving conditions are common. Additionally, the 34 cubic feet of cargo space ensures that you are able to store what you want to store.
The limited model of the 2019 Subaru Outback 2.5i has a 10-way power seat with power lumbar adjustment which is particularly attractive to those who want to be able to customize their seating due to having a bad back.  Despite having the lowest price of vehicles on this list at around $29,000, this vehicle has great safety scores, being a top safety pick by the Insurance Institute for Highway Safety, and fuel efficiency, with 25 mpg in the city and 32 mpg on the highway. Lastly, this vehicle has user friendly technology making it easier for older individuals who may not be the most tech savvy.
4)
Volvo XC90
The Volvo XC90 is a mid size luxury crossover plug-in hybrid vehicle that is suitable for most short older drivers.  This hybrid vehicle allows you to get many of the advantages of electric vehicles without having to deal with things like the common maintenance problems for Teslas and other electric vehicles. One such advantage is its fuel efficiency. With a short all-electric range of 18 miles, the combined gasoline and electricity fuel economy is an outstanding 55 MPGe. Having three rows of seats, with ventilated front seats with massage functions, you can travel with the whole family in comfort.
With a price tag at around $50,000, this vehicle has great safety ratings, with a 5-star crash test rating from the National Highway Traffic Safety Administration as well as being a top safety pick from the Insurance Institute for Highway Safety.  There are also several features that further improve safety such as state of the art lane keeping assistance. This vehicle also has a system that helps drivers to detect and avoid other vehicles, pedestrians, bicyclists, and even deer crossing the street! First a warning is given about the obstacle in the vehicle's path, and if the driver does not react in time auto braking kicks on if the vehicle is at low enough speeds. Lastly, the Volvo XC90 has far superior air quality than most vehicles because of their air quality system that removes 95% of hazardous particles from the air in the cabin. 
If you love your car, you'll love Sliplo. For information on the features, benefits, and pricing of skid plates, click here, alternatively, use our interactive map to find an authorized installer near you. If you enjoyed this article, check out our blog.