Being tall has a lot of advantages but finding a car that you fit in comfortably is not one of them
. Many people who are exceptionally tall find themselves crumpled over in the driver's seat, unable to sit straight, hitting their head on the roof, or having their legs in an uncomfortable position to be able to drive.
This problem does not cease to exist when looking for a classic vehicle to own. We all know to avoid vehicles with a small cabin or a high driving position, but that does not mean they are easy to find. The following list includes five of the best classic cars for tall drivers. That way, you do not have to get your hopes up for a vehicle only to find out you do not fit!
1)
1970 Pontiac GTO Convertible
The 1970 Pontiac GTO convertible is an amazing specimen of a vehicle at the peak of muscle cars. Regardless of which of the 3 6.6-liter V-8 engine the 1970 Pontiac GTO convertible you are looking at has, either the basic unit, Ram Air III, or Ram Air IV, you can expect to get at least 366 horsepower out of it.
Unlike many other muscle cars, this vehicle has more than enough room, even for the exceptionally tall driver. This is a perfect vehicle or those over 6' tall who want to be able to experience a classic muscle car in all of its glory. Of course, if you purchase a classic muscle car, you are going to want to keep it's appearance as nice as it runs and look into ways to protect your classic car's door from scratches.
2)
1969 Dodge Charger
Everyone is familiar with this awesome 2 door coup, made famous by the Dukes of Hazzard. The 1969 Dodge Charger is equipped with a 7-liter engine that provides an output of 425 brake horsepower (which accounts for friction unlike typical horsepower) at 5000 rpms. The maximum torque is 490 lb.-ft. at 400 rpm, exhibiting its capacity to get to work.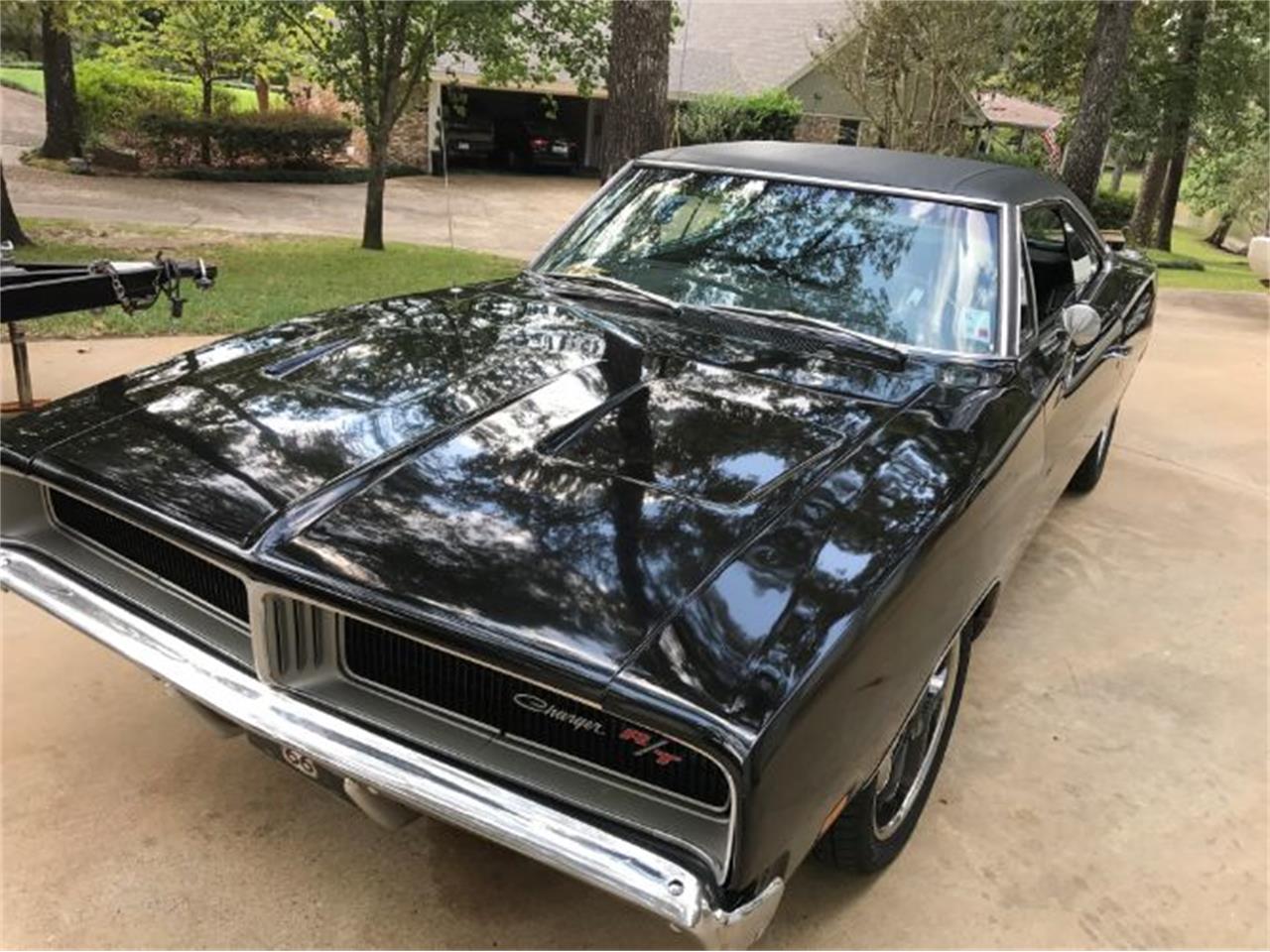 Like the 1970 Pontiac GTO Convertible, the 1969 Charger has enough room for those who are over 6' tall. Even with it having a 4-speed manual transmission, there is enough room that you should not find yourself with an awkward leg position to operate this vehicle.
3)
1973 Cadillac Eldorado
The 1973 Cadillac Eldorado was the only luxury convertible vehicle manufactured in the United States at the time of it is launch. Not only that, but it also had the largest engine for a passenger vehicle of its time, being equipped with an 8.2-liter V-8 engine.  Because of the newly enacted EPA regulations that asked for lower emissions and better milage, the 1973 Cadillac Eldorado ended up with 365 horsepower at 440 rpms and 525 ft.-lb. of torque at 2800 rpm.
If you are looking for a classic luxury car but are on the taller side, the 1973 Cadillac Eldorado convertible may be the vehicle for you. This vehicle took comfort into mind, and did an amazing job, even for passengers who can easily sit in the back seat at 6' 4". This is perfect if the whole family is tall!
4)
1966 Mercedes Benz 600 (W100)
When the 1966 Mercedes Benz 600 (W100) was launched it was the most expensive vehicle on the market. This meant that it was only bought and used by those who were wealthy and important. Some examples include John Lennon and Elvis Presley. This 5456 lb. automatic 4 speed luxury vehicle is a sight to behold and continues to impress decades later.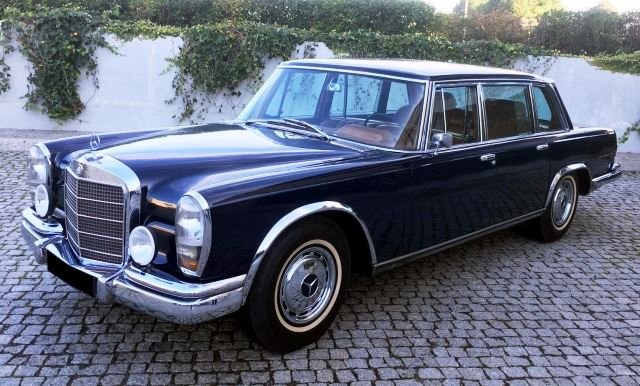 Luckily for taller drivers, it also has a lot of room so anyone can drive in style like David Bowie. You will not have to worry about having to hunch forward to see out the windshield or your knees getting in your way! Of course, if you get such a notorious vehicle, you are going to want to protect your 1966 Mercedes Benz 600 (W100)'s door jamb from all of the contact it will go through with you getting in and out of your vehicle. Make sure to check out the 5 quick tips to help you find the best door jamb protector for your vehicle.
5)
1933 Pierce-Arrow Club Brougham
The 1933 Pierce-Arrow Club Brougham is a rare and beautiful vehicle. If you manage to get your hands on this gem, you will find yourself a perfect fit. Like the 1966 Mercedes Benz 600 (W100), this vehicle was usually owned by notable individuals such as movie stars. This vehicle made many breakthroughs for the time, being the first with power brakes.
Other notable features include freewheeling (having the ability to put your 1933 Pierce-Arrow Club Brougham in neutral and letting gravity maintain the car's momentum), radio, heating, and wire wheels. With SLiPLO University Bumper Scrape Guard DIY Kit, you can ensure that you can keep this vehicle in good condition for decades more. It would also be good to look into the advantages of universal auto door jamb protectors. If it has made it since 1933, you want to keep it that way for as long as possible!
Best of all, this vehicle is perfect for everyone, no matter how tall you are. The 1933 Pierce-Arrow Club Brougham has large doors, accommodating all sizes, and the bucket seats can be adjusted, allowing both your head to not hit the roof and your legs to have enough room to stretch out. There is so much room, in fact, that even in the stock position, it is acceptable for those who are 6' 5"!
Which Classic Cars are the Best for Tall People?
There are quite a few options when it comes to classic cars that are good for tall people. With bucket seats and the desire for luxury, many are suitable. Our top 5 picks include the 1933 Pierce-Arrow Club Brougham, the 1969 Dodge Charger, the 1970 Pontiac GTO Convertible, the 1973 Cadillac Eldorado, and the 1966 Mercedes Benz 600 (W100).
SLIPLO is the best way to protect your classic car. For information on the features, benefits, and pricing of skid plates, click here, alternatively, use our interactive map to find an authorized installer near you. If you enjoyed this article, check out our blog.