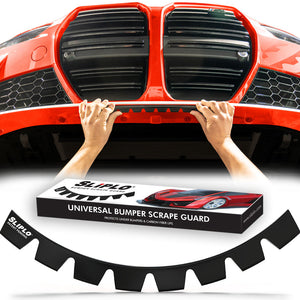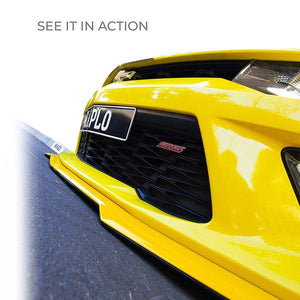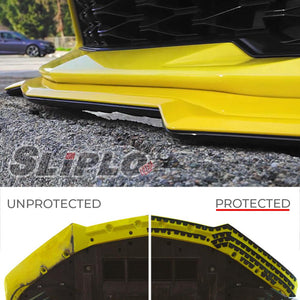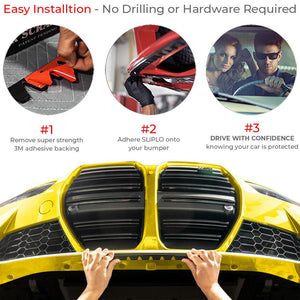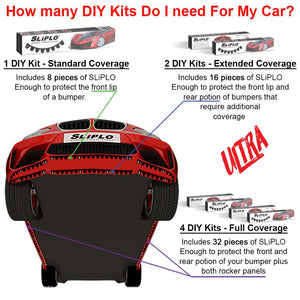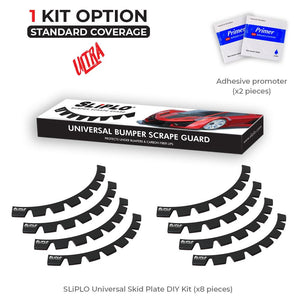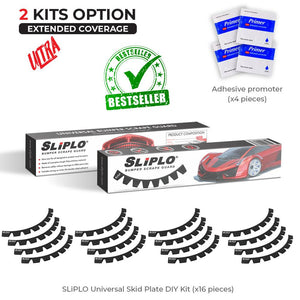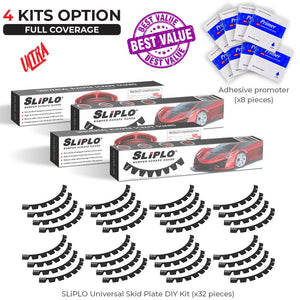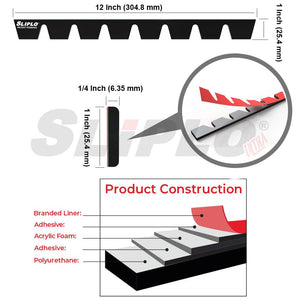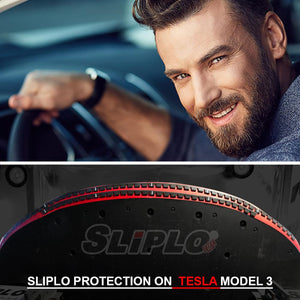 So far, so good
Put some on my car and my wife's car. Easy to put on and seems solid. Easy to apply. Hopefully won't need to find out how effective it is. I know my wife will make use of it at some point though.
Fell off within two weeks
Not happy with the adhesive on these strips. Had several of them fall off within two weeks of minimal driving.
SLIPLO Ultra Bumper Scrape Guard
First off, I like the product. I would have given 5 stars but for two things. The 2 packets of adhesive enhancer were completely dried out and of no use, and the 3m tape on one of the actual skid strips

had no stick. Fortunately, I keep 3m double stick in my shop so it was a quick fix, yet one I shouldn't have to provide.
SLIPLO Ultra Bumper Scrape Guard
Nice product if you can get them to stick. Having a hard time making them stick to urethane front splitter. Emailed the company and never got a response.
SLIPLO Ultra Bumper Scrape Guard
I purchased the SLiPLO original for my 2019 Shelby GT350R about 6 months ago; installing it a month ago. Install was pretty easy - although by the time I got it on the car, I realized ways to make it smoother/more symmetrical / better. One kit was sufficient for the whole splitter. Followed the advice of AutoFanatic, since he showed adding it to his 2019 GT350R on his YouTube channel. It would have been easier if the splitter was off the car. Drove 150 miles the next day to Pocono Intl. for a track day. Everything was great! Well, everything was great on the track. Unfortunately, with no lights on the interstate, hitting a small possum crossing the interstate at 60mph on the way home was not protected against. Yeah, it wrecked a $2,400 splitter. So I bought another splitter and another 2 SlipLo kits. You said you were sending ULTRA kits, but I got 2 original kits. To tell the truth, I like the original better than the ULTRA. The pieces are bigger, and I believe they protect better. Installation on my workbench was much easier and it looks better - although few will ever "see" the bottom of my front splitter. Again shout out to Phil from AutoFanatic as he not only recommended SLiPLO, he shows a detailed install, and prepared me well. I didn't need the 2nd kit but am keeping it in case there is a next time.



I should really give a review after 1 year, 5 years and 10 years of use. Stay tuned. All-in-all I'm a big fan of the product, would recommend it and buy it again. I'd advise viewing AutoFanatic's SlipLo installation video and get the two cleaning/preparation products he recommends. You won't be disappointed.