Tesla Model Y is designed in such a way that bumper repairs can be incredibly expensive since this vehicle's rear hatch is so large that it incorporates part of the roof and rear bumper.
Although bumper protectors will not protect you in the event of a collision, they can protect your Tesla Model Y from scraping against cement, curbs, and potholes which could be very pricy to repair.
If you type "bumper protectors" into a search engine, you are going to come up with thousands of results and the number of options on the market can be dizzying! When you take all factors into consideration, SLiPLO Universal Bumper Scrape Guard DIY Kit is probably the best option for a high-quality vehicle like Tesla's Model Y.
Bumper Protection
Of course, the number one thing you should be looking for is if the perspective bumper shield, guard, or protector can adequately protect your bumper. Otherwise, there would be no point in purchasing and installing one.
SLiPLO Universal Bumper Scrape Guard has been crafted out of the same highly durable polyurethane material that is used in the creation of snowplows which spend years scraping across roadways clearing snow and ice from the pavement and gravel.
This material can handle full contact without becoming damaged itself and will not lose its grip on your bumper because of high speeds, contact with the ground, or harsh weather conditions.
Speed bumps, potholes, parking curbs, sidewalk edges, and steep driveways all aren't matches for this bumper protector. Designed so that contact "glides" over the bumper guard instead of "catching", this bumper protector also prevents your bumper from snagging and getting damaged or even pulled off!
No Drilling Required
Unlike many traditional products meant to protect your bumper, SLiPLO is one of the adhesive bumper protector strips which means there is no drilling involved. Whereas most skid plates will require drilling into the molding and hardware, SLiPLO's Universal Bumper Scrape Guard is one of the best skid plates without drilling.
Getting the same or better strength using 3M automotive grade adhesives than ones attached with hardware, your Tesla Model Y's paint nor bumper will become damaged. No tools are even required (besides maybe a pair of scissors if you want to shorten one of the units). You just need to peel the paper from the adhesive and stick it on!
Cost
There is a wide range of options on the market, some being more or less expensive with how much a car skid plate costs depending on many factors. When it comes to bumper skid plates or protectors, SLiPLO Universal Bumper Scrape Guard has an average price. Not super cheap but not unaffordable either.
When you are purchasing anything, you generally get what you pay for and if it seems too good to be true, it probably is. This product is both affordable and high quality, enduring the test of time and harsh conditions.
Universal and Customizable Application
A lot of bumper protectors including some of the most popular SLiPLO alternatives are made specifically for one model and not for others because they are rigid and not flexible. SLiPLO Universal Bumper Scrape Guard, on the other hand, has a modular design and easily conforms to the shape of any bumper. This means that it is compatible with everything from SUVs to mini coups to even ATVs; truly one size fits all.
Since this bumper protector will fit on any vehicle, you do not have to get different sizes for the front and rear bumper. You can also choose how much of your Tesla Model Y's bumper you want to protect, and can even decide to add two layers for added protection.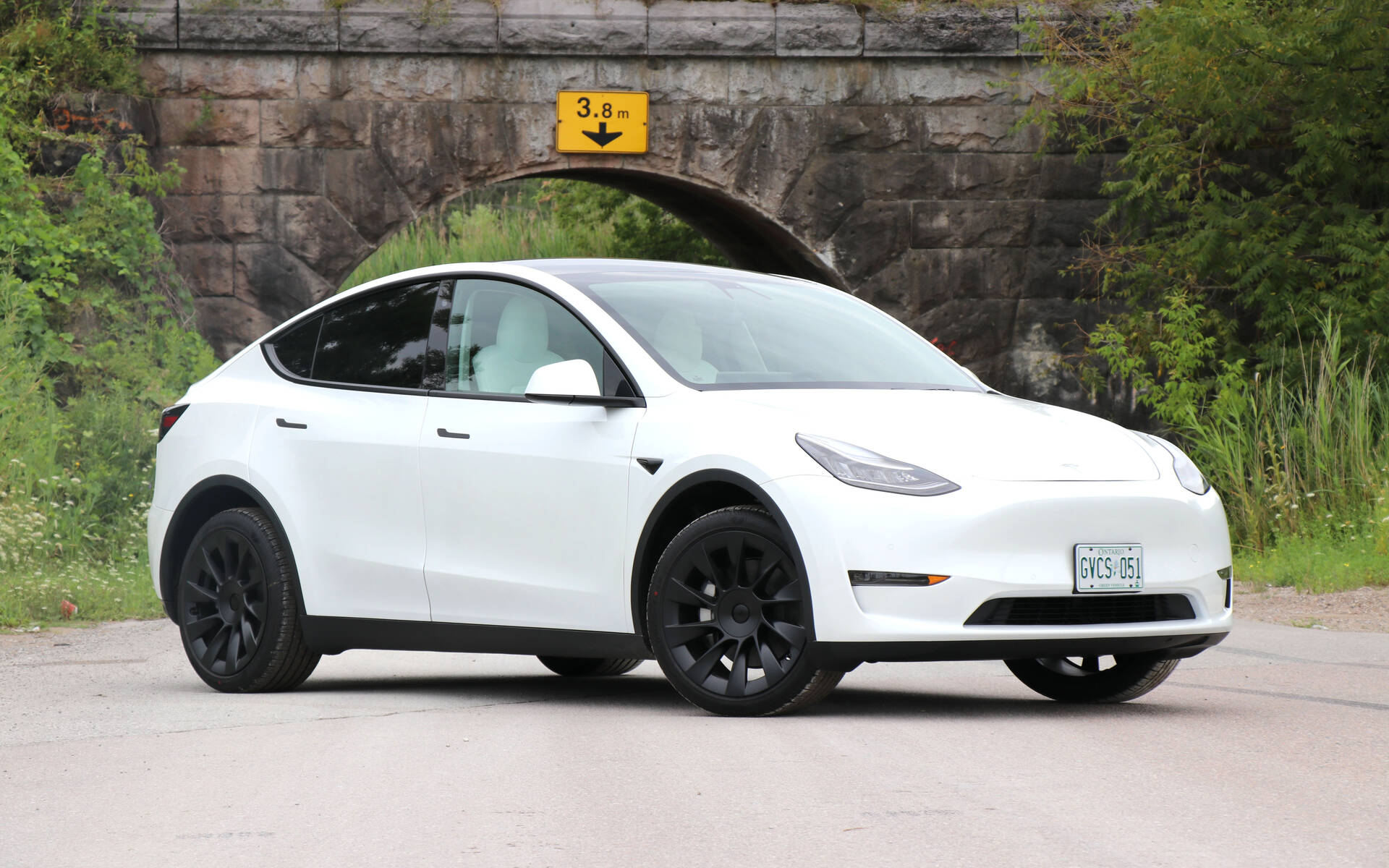 Easy Installation
You do not need to have any special experience or knowledge to install this bumper protector and it is finished in the blink of an eye. Merely attach SLiPLO's Universal Bumper Skid Guard to your Tesla Model Y's undercarriage using the double-sided adhesive that is on each unit.
Ideally, you should thoroughly clean your Model Y's bumper of any dirt or grime before you apply the bumper guard. To help the 3M adhesive do its job, it is advisable to wipe down where your bumper protector will be going with the 3M adhesive promoter wipes that come in the do-it-yourself kit.
SLiPLO's Universal Bumper Skid Guard adheres easily to carbon fiber spoilers and splitters, so there will be no problem attaching to Tesla Model Y's front and rear bumper lip. Once it's on, you do not have to wait hours for it to set like you have to with some other adhesive bumper guards. It will be good to go almost instantly!
Discrete Appearance
The last thing you want to do is diminish your Model Y's aesthetics while trying to provide protection for it. That is one more reason why SLiPLO's Universal Bumper Scrape Guard is one of the best on the market for Teslas.
This bumper protector hides completely out of view under your Model Y's bumper lip and no one will know about the extra level of protection you got for your Tesla.
You may even forget about it being there yourself. Since there will be no extra maintenance needed and you will no longer have to worry much about what happens if a rock hits your undercarriage on the road, unless you get on the ground and look, there's not much reason for you to think about it at all.
Removability
SLiPLO's bumper protector is able to be removed without any damage to your Tesla Model Y's bumper paint. With nothing more than some fishing line, heat source, and some cleaning supplies you can get the bumper protector off along with all leftover residue from the adhesive.
Even though that is completely true, it may be best for you to go to a reputable shop to have your SLiPLO Universal Bumper Scrape Guard removed. They have specialized tools, such as a heat gun and adhesive remover that make the task of removal much easier than if you were to do it by yourself.
Other Bonuses
There are a few other bonuses that set SLiPLO Universal Bumper Scrape Guard apart from other bumper protectors out there. These include free shipping, free returns, satisfaction guarantee, and warranty.
This American produced product is confident in its bumper guard. So much so that they offer a money-back guarantee if you are unsatisfied and a 10-year warranty for any failure of materials or craftsmanship!
For more information on the features, benefits, and pricing of skid plates, click here, alternatively, use our interactive map to find an authorized installer near you. If you enjoyed this article, check out our blog.